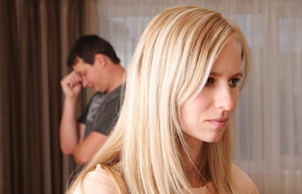 In the state of Texas, you are not required to have a divorce attorney for the dissolution of your marriage. If you and your spouse agree on all terms, it may be less contentious to simply file the paperwork yourselves. However, there a number of minor and subtle details that can create complications and, unless you are prepared to deal with each on your own, having legal counsel is advisable.
An uncontested divorce is one in which major issues such as child support and custody, property and debt division, and retirement division are agreed upon. Sugar Land family law attorney Yasmin Kutty is here to help divorcing couples during this time – ensuring paperwork is properly filled out and filed, and helping to navigate small issues that may arise as details are gone over. This is a cost-effective and easy alternative to contested divorce, but is only possible when both parties are willing to compromise and cooperate.
Having a divorce attorney oversee an uncontested divorce helps ensure nothing is left out or overlooked in the process. The dissolution of a marriage can be incredibly complex, even under the most civil and agreeable of circumstances. Attorney Kutty is here to assist with all aspects of your divorce and to help you reach an agreement that is suitable for all parties involved.
If you are interested in learning how Mrs. Kutty can assist with your uncontested divorce, please contact the Kutty Law Firm online or by calling (713) 955-7477 to schedule a consultation at our Sugar Land office. Attorney Kutty assists men and women in Houston, Katy, and surrounding Texas communities with all family law matters.