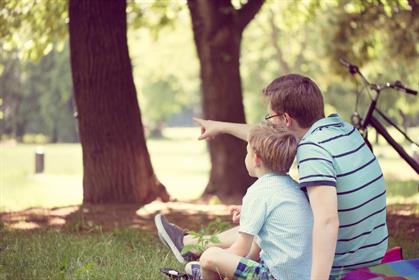 In the state of Texas, a geographic restriction establishes an area in which a parent can move a child following a divorce. This area may be established even in cases where joint managing conservatorship is awarded, particularly in cases where both parents are active in the child's life.
Geographic restrictions are typically most limiting for the parent with whom the child primarily resides, preventing him or her from moving, with the child, to a location that could interfere with access to the other parent. If the parent with the possession schedule moves however, the geographic restriction is lifted, giving the custodial parent freedom to move as well.
There are instances in which the Court will consider modifying a geographic restriction. However, if both parents remain local and are active in the child's life, the Court most often chooses to keep them in place. This ensures both parents and children continue to have access to one another and helps maintain a strong parent/child relationship.
Instances in which the Court may consider modifying a geographic restriction include:
A new job
A desire to be closer to extended family important to the child
A need to be closer to support systems
Sugar Land child custody lawyer Yasmin Kutty is here to listen to your needs and provide you with honest information about your options. During your initial consultation, Mrs. Kutty will also discuss the potential benefits and complications of lifting or modifying a geographic restriction to help you decide if such a move is best for your family.
It is important to remember that lifting a geographic restriction may come with unforeseen consequences such as a loss of child support and significant changes to the visitation schedule. Geographic restriction attorney Yasmin Kutty will help you understand all potential consequences and assist you in making the decision that is best for all involved.
If you have questions about modifying your geographic restriction, please contact the Kutty Law Firm today. Located in Sugar Land, our Divorce attorney serves Houston, Katy, The Woodlands, and all surrounding Texas communities.