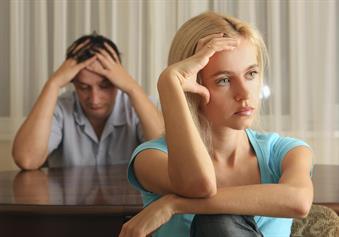 In the state of Texas, divorce modifications can be used to alter an original divorce decree. This can include issues involving children, such as support and custody, as well as spousal maintenance and other non-property related concerns. Often more complex than initial proceedings, divorce modifications are most successful when you have an experienced family law attorney on your side. Conroe divorce lawyer Yasmin Kutty is here to help. Call us at (713) 955-7477 to schedule a consultation and learn more.
The most common reason for seeking divorce modification in Texas is a change in the financial situation of one or both former spouses. An increase or decrease in wages can alter an individual's ability to pay child support, maintain spousal support, or provide a safe place for minor children to visit or live. Under these circumstances, a modification may be necessary to prevent a charge of contempt.
It is important to remember that your divorce decree is legally binding and, regardless of your ability to meet your obligations as detailed in the decree, you will be held liable for them. If circumstances have made this impossible, you need an attorney on your side who can help you modify your divorce agreement to better reflect your current situation.
Divorce decrees are concerned with current circumstances and seldom consider future changes in familial and financial situations. Because your life is not static, changes are inevitable. Some of these changes may necessitate a reworking of your original divorce agreement. Yasmin Kutty can help you reassess your current agreement and rework it to ensure it is beneficial for all involved. Please contact us today to schedule your consultation and learn more.
The Kutty Law Firm is a family law practice located in Sugar Land, Texas. Attorney Kutty welcomes clients from Conroe, The Woodlands, Houston, and all surrounding areas.